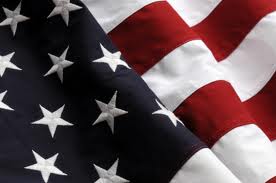 Decision Time
"The vote is the most powerful instrument ever devised by man for breaking down injustice and destroying the terrible walls which imprison men because they are different from other men." ~Lyndon B. Johnson, 36th President of the United States~
Prepare
Use search engines that respect your privacy - For example:
Research
Use a Non-Partisan Voter Guide - For example:
—League of Women Voters' Guide
Vote Early 
Use your Address for personalized voting information - For example:
Must Visit
The National Museum of African American History and Culture -  A curated walk through the hallways of the newest Smithsonian museum. 13 years in the making, it attempts to depict the pain and pride of the black experience in America.
Must View
13th-The title of Ava DuVernay's extraordinary and galvanizing documentary. An in-depth look at the prison system in the United States and how it reveals the nation's history of racial inequality. Now Streaming on Netflix.
Laughter the Best Medicine
"The President told me to stop whining, but I really have to say, the media is even more biased this year than ever before. You want the proof? Michelle Obama gives a speech, and everyone loves it. It's fantastic. They think she is absolutely fantastic. My wife, Melania, gives the exact same speech and people get on her case. And I don't get it, I don't know why." ~Donald Trump, 2016 Republican Presidential Candidate~
Presidential Campaign Reminders
Hear No Evil, See No Evil, Speak No Evil