---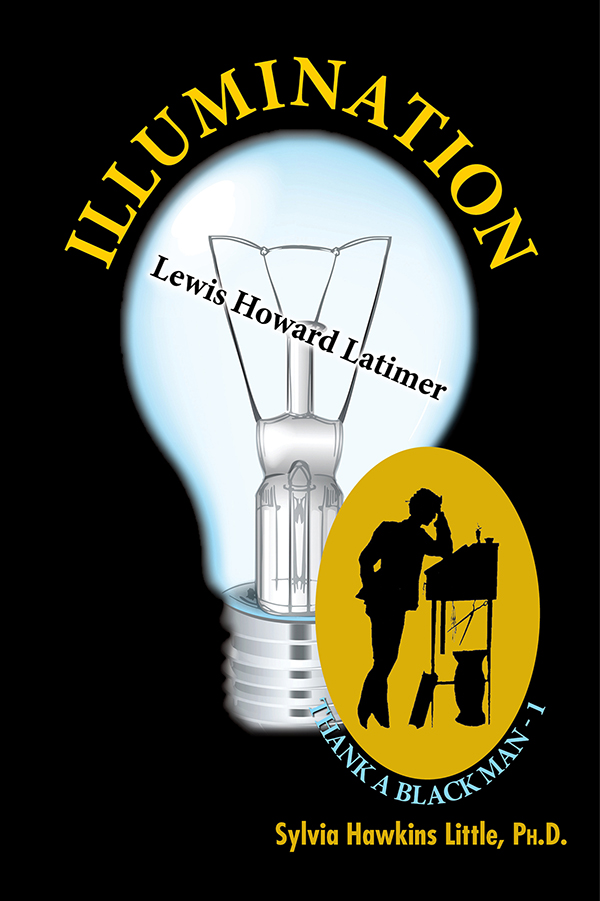 Illumination: Lewis Henry Latimer [a bio poem], born in 1884 to runaway slaves, had very little formal education, yet during his lifetime he obtained numerous patents; and was renown for his electrical lightning expertise.worldwide.
Award winning Children's Book author, Dr. Little's love of "Black History" and "poetry" was her motivation for writing the "THANK A BLACK MAN SERIES". A tribute to her father and daughter, Darnell H. Hawkins, Sr. and Lisa Little, who used their time, talent and energies to make a difference for others, the series honors "Black Difference's Makers" — Black men and women who through the years used their ingenuity, time and energies to make life better for everyone. Many times, they didn't receive credit for their efforts.
 This series gives credit to many who often did not receive it at the time and sometimes still haven't.
Garnering Praise and Rave Reviews, Readers Say  .    .    .
Dr. Sylvia Little's delightful and clever poem, Illumination tells the story of the African American inventor, Lewis Howard Latimer, whose invention helped to make the electric light bulb practical and made possible the electrification of cities around the world. This fun and upbeat biography includes importan history of the struggles Latimer and his family overcame and why we should "Thank a Black Man." — Frank Schmitzer, Retired Librarian.
Illumination: Lewis Howard Latimer" from the Thank A Black Man Series, by Dr. Sylvia Hawkins Little, is a much needed series on the contributions of Black men to American history. The illustrations are beautiful. The book is an easy read for struggling readers. I look forward to adding this book to my collection. — Mary E. Kearse Ashford, Librarian, Gus Garcia Young Men's Leadership Academy, Austin ISD, Texas

Dr. Little's book from her "Thank A Black Man" series supplies an in-depth analysis of various aspects of the life of Lewis Howard Latimer. The construction of the book is well organized and lends itself successfully to the study of different time periods in history. This book is an excellent resource to students and educators. — Judith A. Cook, First Grade Teacher

The title of the book is befitting to the character of Darnell Hawkins, Sr. and my amazing friend Lisa Little. Two people just like Lewis Howard Latimer that illuminated so many lives, and will continue to keep the light burning today, tomorrow and forever. Thanks for sharing. — Cheryl Richards, CTA, Senior Vice President, Chief Diversity & Inclusion Officer, Dallas Convention & Visitors Bureau